What Are The Characteristics Of A Rapha Counselor?
Genuine sensitivity and compassion
Uncompromising hope for healing
Sound Biblical perspective and insight
Extensive clinical training and experience
Commitment to confidentiality and respect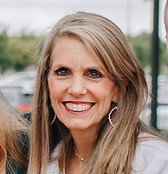 Susan Laukoter, M.Ed., L.P.C.
Susan is passionate about meeting people in the midst of their struggles and helping them develop the tools they need to move forward in freedom so they can live a fulfilling life. She seeks to provide unconditional positive regard without judgment, believing that each person is deeply loved by God and made for a purpose. Susan enjoys working with people from every background, understanding that some come from non-faith backgrounds and do not wish to incorporate spirituality into their counseling. For those who do, she is happy to incorporate prayer, scripture, and spiritual direction into the sessions.
Susan has been counseling at Irving Christian Counseling/Rapha since 1992 and has extensive experience working with adolescents, couples, adult individuals and families from all faiths and backgrounds. Her specialties include anxiety, depression, stress, grief, anger, adolescent issues, and marital counseling. She is also a certified facilitator of the Prepare and Enrich Marriage Inventory, an assessment tool used for pre-marital counseling, and is a contracted counselor with the Twogether in Texas program. She has been happily married for over 30 years and has three adult children who, along with their spouses, are the joys of her life.
Susan accepts Aetna, Cigna, BCBS and United/Optum insurance.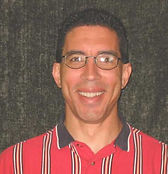 Mark Gomez, M.Ed., L.P.C.
Mark has been in the helping profession in a myriad of ways for most of his adult life. He graduated from the South Houston Bible Institute in 1988 and served as a pastor in churches in Houston and Irving. He received his counseling training at the University of North Texas and at Rapha, where he has worked since 1999.
God has used Mark's personal life experiences to greatly enhance his formal education and training in helping people. His own experience with depression lends itself to helping others in their journey through it, and he is passionate about helping others attain the freedom and healing he found through counseling. In addition to specializing in depression and anxiety, Mark also has experience in Anger Management, Communication/Conflict Resolution, Marriage/Family/Parenting, Children (7-12), Adolescents, and other adult issues. His passion for the hurting has also led him to a 22-year career as a crisis counselor and a Chaplain at Baylor Hospital in Irving, where his gifts of compassion, warmth and a calming demeanor have been used to bring comfort and hope to countless individuals and families.
Mark has been married to his wife Shari for 35 years and they have two married children and two grandchildren.
Mark accepts Aetna, Cigna, and BCBS.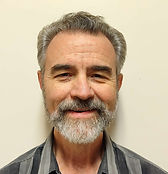 Steven Armstrong, M.A.C., M.Div., L.P.C.
Steven Armstrong brings giftedness and experience as well as scriptural and psychological insights to help individuals, couples, and families. He has the experience to help with various forms of relational struggles and personal brokenness. Steven sees every person as a creation of God with immeasurable value and eternal worth. He extends to all the unconditional love and mercy God has shown him. His caring sensitivity and genuine acceptance provide a safe place for clients to share their thoughts and feelings, enter into the healing process, and receive assistance in adjusting to life transitions. Steven's greatest joy is to see people experience God's transforming love and healing grace.
Steven has a Master's degree in Counseling from Dallas Baptist University and a Master of Divinity degree from Southwestern Baptist Theological Seminary. His undergraduate degree includes concentrations in psychology, Biblical studies, and music. Steve is licensed as a professional counselor (L.P.C.). As a member of the American Association of Christian Counselors, Steven receives updates on ongoing training opportunities and the latest counseling resources available from a Christian perspective.
Steven and his wife Kay have been married since 1976 and have three married daughters and 10 grandchildren. They have lived and served as cross-cultural missionaries for over sixteen years in Africa. Steven has more than thirty years experience in Christian ministry professions and enjoys teaching a weekly Bible study and facilitating a grief support group at his church.